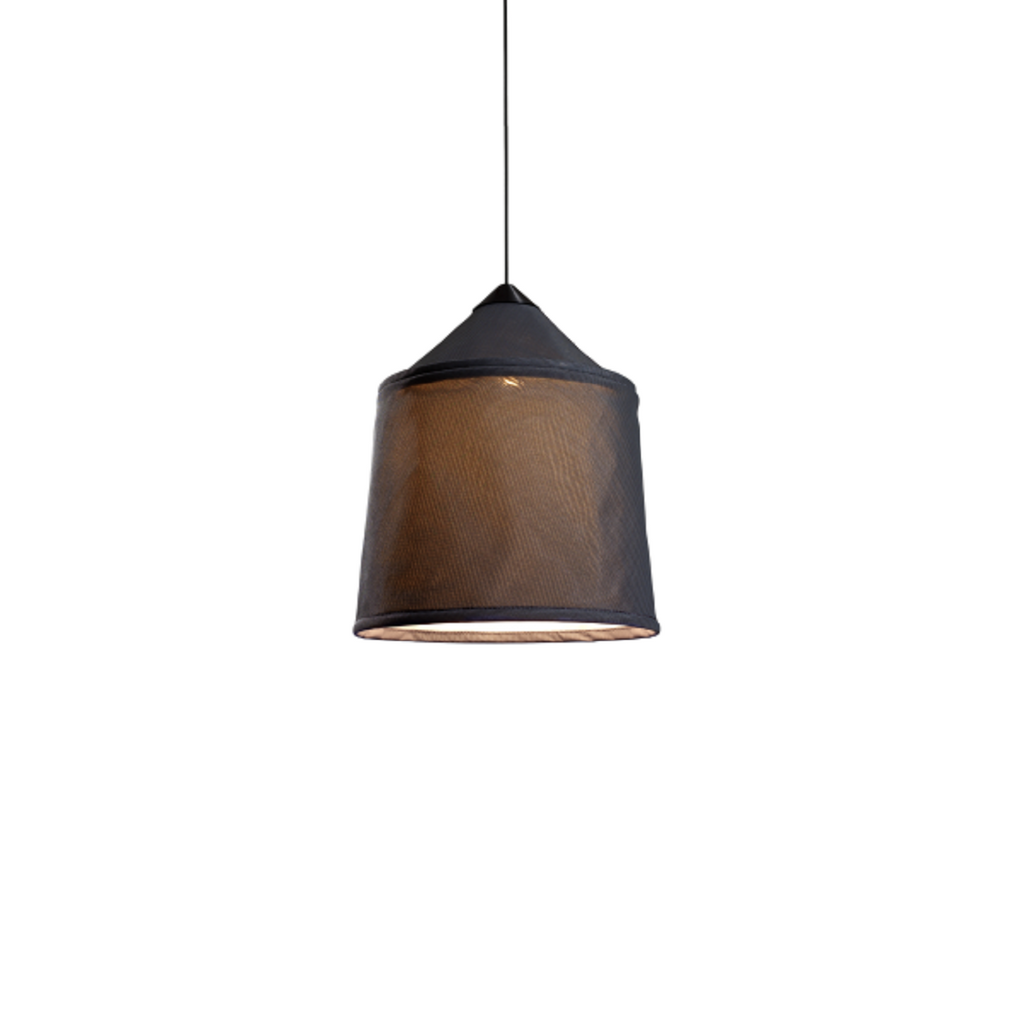 Availability: This item ships within 3-4 weeks.
Details
Through the language of textiles, Joan Gaspar has designed a light of flexible, ductile materials that sifts the light as readily as it moves with the wind. In the Jaima collection, the light is the shade and weaver of emotions.
This new collection takes its name from the Bedouin tents of North Africa, and is inspired by their varied fabrics and forms. The textilene shade is available in three sizes and four different colors, with a blank interior to optimize the quality of the downward light.