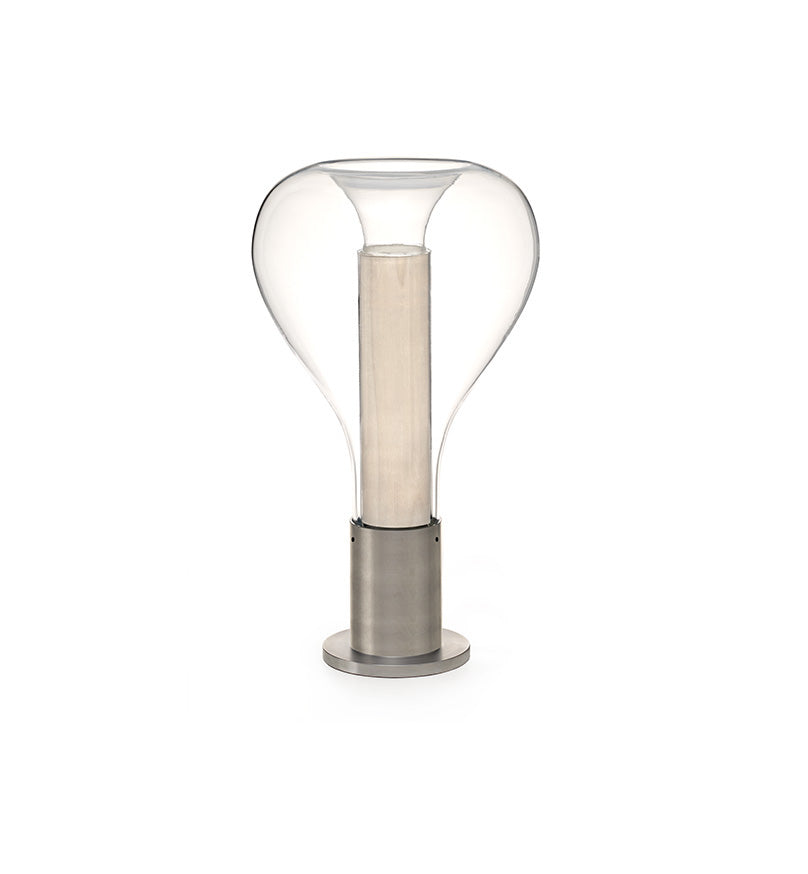 Availability: This item ships within 4-6 weeks.
Details
ERIS, THE ETHEREAL LIGHT
Specs:
Light Source: GU 10 Lamp Holder

Recommended Bulb (included): GU10 - LED DIM 7 W, 500 lm*
Materials: Wood Veneer Shade. Hand Blown Glass: Borosilicate*
Base: Black Metal or Aluminium

Wire: Black Electrical Cable with Dimming Switch: 57"
The photographic reproductions of our illuminated wood veeners are a guide only. Veeners will appear differently depending on the lighting conditions and Kelvin temperature of your light source.